首页 >> 活动
【预告】12.8MBA论坛:Business Strategy in the Digital Economy
主题 Topic:Business Strategy in the Digital Economy
时间 Time:18:30-20:30,Dec 8(Fri),2017
地点 Venue:复旦大学管理学院 李达三楼104,Classroom 104, Lidasan Building, School of Management, Fudan University (Address: 670 Guoshun Road, Shanghai)
语言 Language:English
特邀主持 Guest Host:Fanglu Sun
Prof. Fanglu Sun is an assistant professor in School of International Relations & Public Affairs at Fudan University. She received Ph. D from Rice University, USA. Prof. Sun's research broadly focuses on the process and dynamics of civil conflict and terrorism, the international dimension of domestic conflict, and China's role in conflict resolution worldwide. She applies quantitative analysis, spatial statistics and formal modeling in her research.
主讲嘉宾 Guest Speaker:Nicolas Colin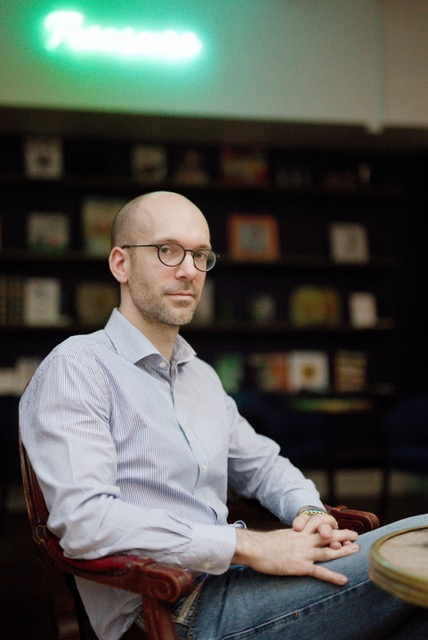 论坛摘要 Abstract:
Positioning , once the heart of business strategy ,  is often rejected as too static for today's dynamic markets and changing technologies. However, business strategy could prove all the more critical as the digital economy reveals itself as far more competitive than the norms seen in the 20th century economy: the tougher the competition, the more critical the strategic positioning. Nicolas Colin will discuss Michael Porter's principles from The Family's point of view — that of a firm dedicated to investing in promising tech startups in Europe and turning them into long-term leaders on competitive global markets.

嘉宾简介 Bio of the Speaker:
Nicolas Colin is a Co-Founder & Director at The Family, an investment firm operating an infrastructure that supports European startup founders.
He's a professor of policy as well as the co-head of the "Technology, Governance & Institutional Innovation" Chair at Sciences Po. He's also a member of the board of directors at Radio France, the French public broadcasting corporation, a member of the board of the digital business unit at Groupe La Poste, and a columnist at l'Obs.
Prior to founding The Family, Nicolas was a member of the Inspection générale des finances, the French Ministry of Finance's in-house advisory body. In that position, he co-led a report on the tax system and the digital economy commissioned by the French Government.From 2014 to 2016, he was also a commissioner and member of the board of the Commission nationale de l'informatique et des libertés (France's personal data protection authority).
Nicolas is the co-author, with Henri Verdier (now the Chief Information Officer of the French Government), of L'Âge de la multitude: Entreprendre et gouverner après la révolution numérique (Armand Colin, 2nd edition, 2015—in French) and with Laetitia Vitaud of Faut- il avoir peur du numérique? (Armand Colin, 2016—in French).
在线报名:
由于听众人数较多,敬请点击下方"点击报名",预约您的座位,感谢配合。
复旦MBA聚劲论坛
复旦MBA项目
2017年11月29日
开始时间:2017-12-08 18:30
结束时间:2017-12-08 20:30
地点: 复旦大学管理学院 李达三楼104