文:MBA27 任苒 Ruby Ren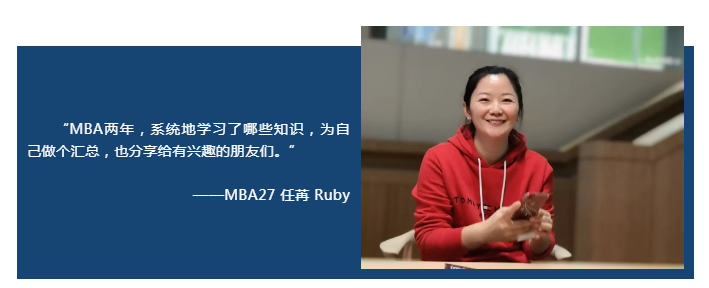 My husband always challenges me: What's your main take-away from MBA?
I have thought about it many times. After some conversations with my classmates and professors, I want to share some points I learned from the past 2 years of MBA life.
I will focus on talking about the knowledge aspect, but as we all know, the most treasured experience of this journey is not only knowledge but also lots of friendship and mutual help.
I. Overall the program helps us to sharpen ways of thinking. There are many logics & methodologies to inspire our thinking but won't limit our imagination.

II. Course modules of Marketing Management, Project and Change Management and Business Strategy target solid ways of thinking from sales and marketing point of view.
My final paper's partner JK comments: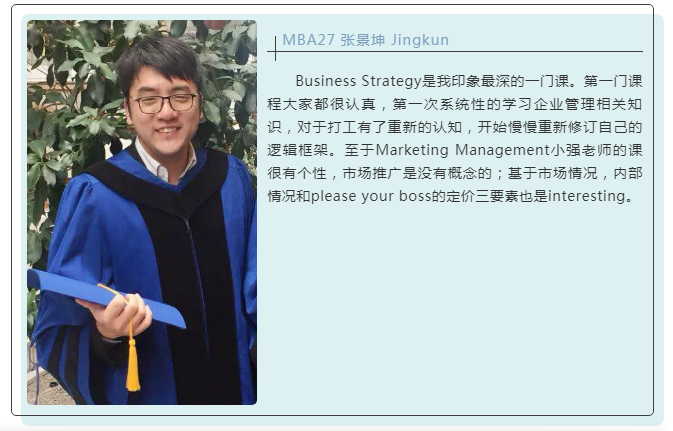 III. OMC (Organizational Management and Control) and People Management, these two courses aim to build up the holistic structure of the different types of companies.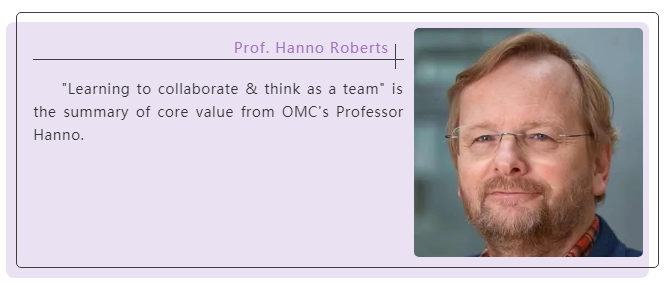 IV. Financial Accounting and Corporate Finance help everyone understand the foundations of company. For example, cash flow, the balance sheet and the stakeholders thinking etc.
Shanle who gets both A in these two courses comments:
V. The overseas elective courses built up our international view, such as <Entrepreneurship in Silicon Valley and Beyond> at Haas Business School, UC Berkeley was a good opportunity to build up team work spirit and think in a VC way.
Sebastian comments: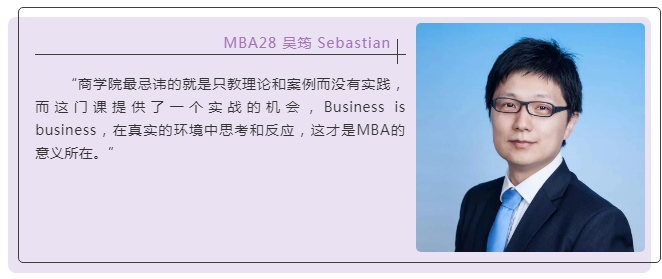 Cynthia comments: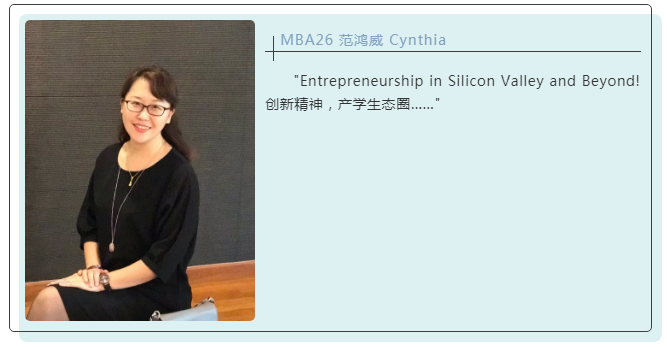 Last, the BI EMBA Program's <best student> Lorenzo comments about his study at BI Norwegian Business School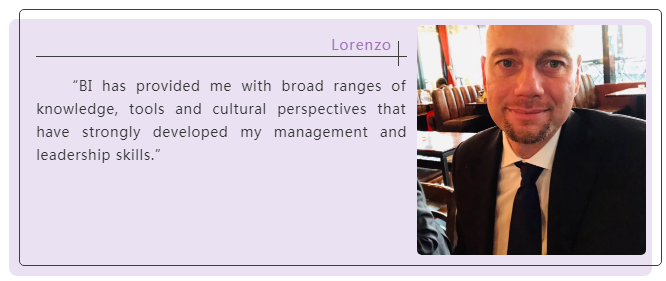 A lot of things we can't measure by money, such as the time we have been together, the memories we created together, the efforts we put together, the presentations we did together, the songs we sang together and the pictures we took together.

But we can leverage our knowledge in our daily job and life. We can share our happiness and struggles with classmates from now on.
内容转自: