Master of Finance
Fudan University School of Management
In response to the State Council's goal of sculpturing Shanghai into an international financial center, and making greatest efforts to train high-level personnel, School of Management in Fudan University set up Master of Finance program relying on its resource advantages and international cooperation striving to cultivate high-quality talents to adapt to the rapid development of financial industry.
This World-Class Master of Finance Program provides high-end financial talents with international competitiveness for the leading enterprises of the financial industry. It aims to cultivate good occupational ethics accomplishment and international vision, to grasp the contemporary international mainstream financial theory of knowledge and skills, with strong financial real problem solution ability, to engage in corporate investment and financing decisions, risk management, high-level financial analysis and quantitative research and financial information technology etc.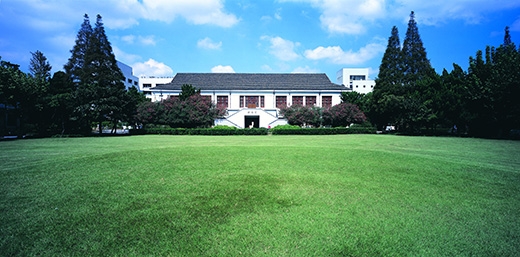 Master of Finance program consists of two professional directions which are Financial Management and Financial Engineering Management. The direction of Financial Management was opened by the School of Management of Fudan University and the University of California at Los Angeles (UCLA) Anderson School of Management. Financial Engineering Management was from the cooperation of School of Management, Fudan University and Princeton University in the United States. Since 2014, this program has been transferred into a two-year professional degree program. Students who complete the required credits, meet the requirements, and pass the master's degree dissertation and defense, will obtain the Graduation Certificates, Master's Degree Certificate issued by the Fudan University, and a Learning Certificate signed by overseas university professors.
The Master of Finance Program is Practice Oriented, and Occupational Demand Targeted. The program is not only focusing on knowledge teaching, but more emphasizing on theory with practice, and on the career development plans for students. Therefore, the program has set up extracurricular activities to enrich, and to further develop the capacity and quality of the students in the practice. Extracurricular activities include various seminars and business courses, such as Lecture Series of Management, inviting chairmen or CEOs from leading enterprises to share their professional and successful experience, as well as Course Series of Financial Enterprise Practice, which invites financial industry experts to share the professional and most updated theoretical knowledge and financial practice. One of the Course Series was Fudan - UBS Banking Practice Courses cooperated with UBS bank. Besides the Course and Lecture Series, MF program offers internships, company visits to help students better understand the financial industry, learn more about the strategy and development of enterprises and the actual operations, and enrich their vision and experience. In addition, students can also apply for 1-2 weeks Overseas Study Tour programs, which will expand their knowledge and enhance their practical abilities.